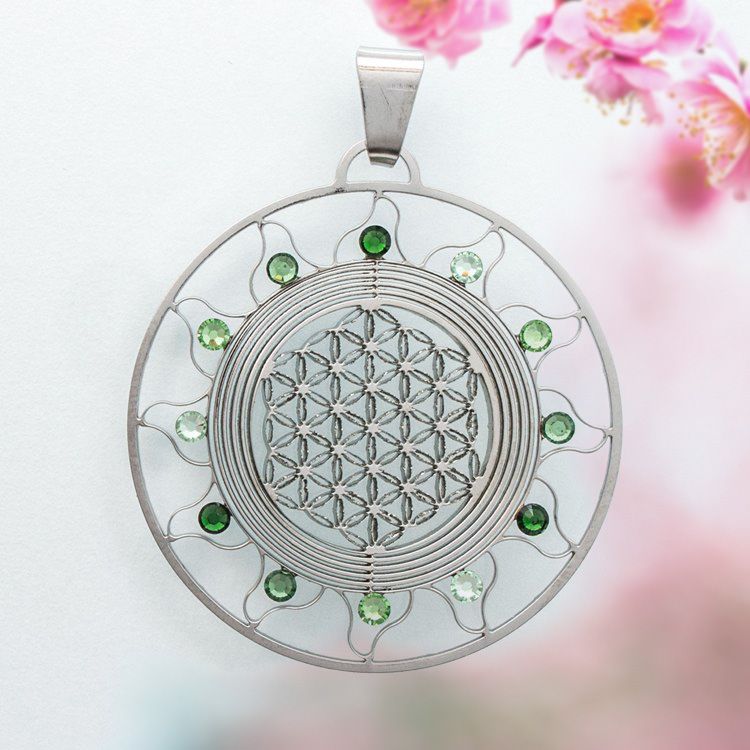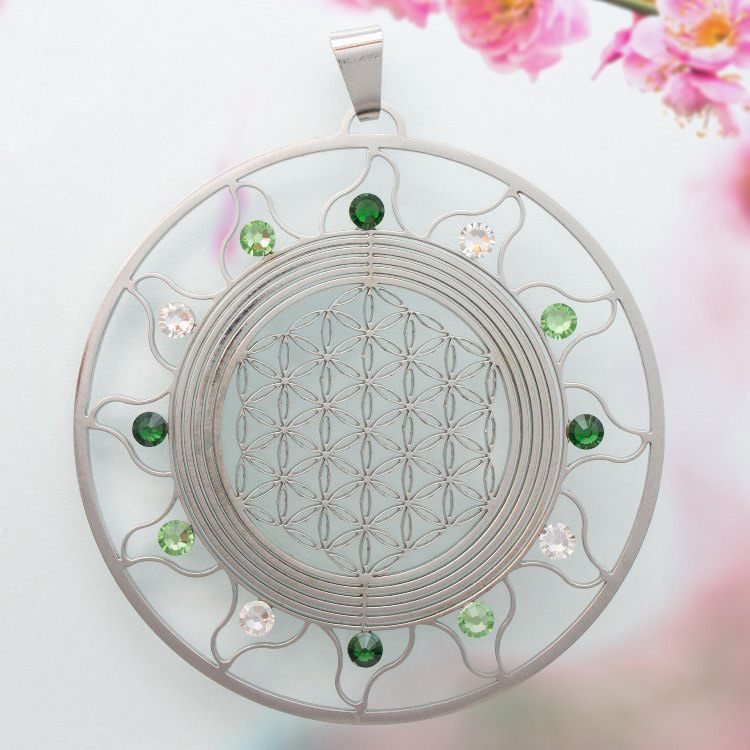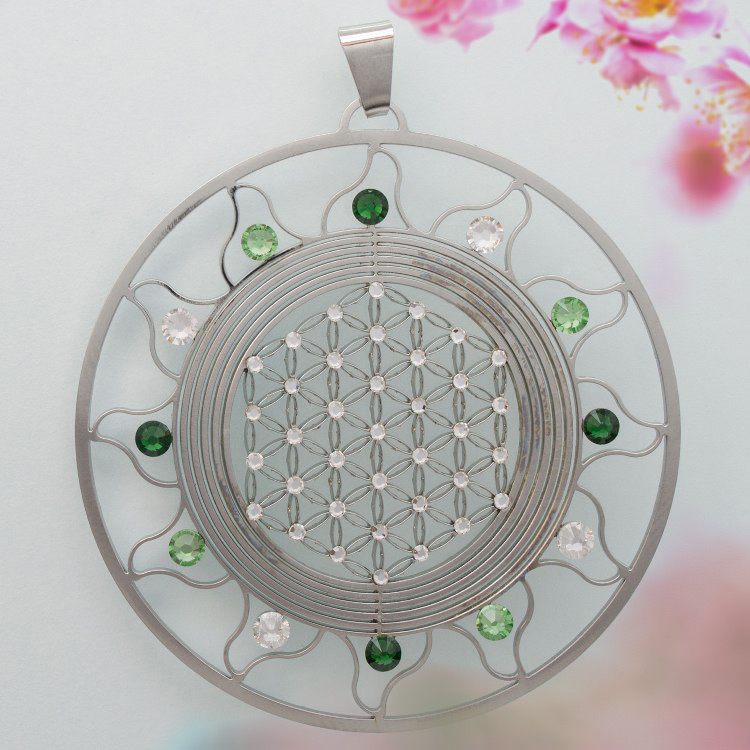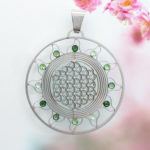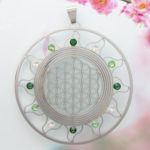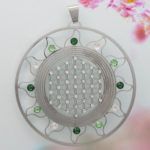 Pendant "Flower of Life sun" stainless steel with green Swarovski® crystals – in 2 variants
75,00 € – 109,00 €
Includes 19% MwSt.
Delivery Time: approx. 2-3 working days
Description
INFEA®-Pendant "Flower of Life sun", stainless steel, in 2 variations: Ø 34 and 50mm, with 12 green Swarovski® crystals – made for you in Germany and Austria

The sun rises. This lovely pendant enchants with its design. The segments around the flower of life inside are flared, this gives very beautiful effects, sun and flower of life united, light like a wind chime, light like life in its original form. Available in sizes 34 and 50mm, with very nice Swarovki®-crystals.

In order to enjoy your beautiful pendant for a long time, please leave the segments in their adjusted position, as they can break off if adjusted several times. Pendants damaged by this will not be replaced!