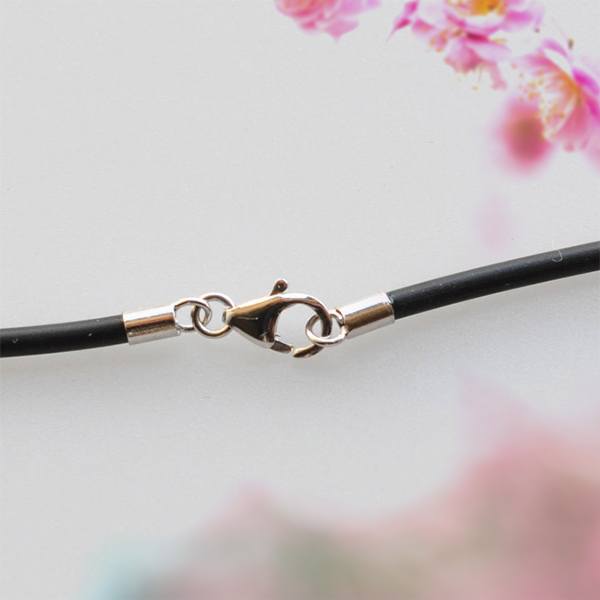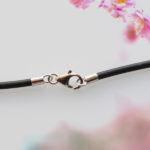 Rubber bands black closure 925 silver 38 – 80cm
9,00 € – 15,00 €
Includes 19% MwSt.
Delivery Time: approx. 2-3 working days
Description
Black rubber strap, 925 silver lobster clasp, thickness: Ø approx. 2mm, lengths: 38, 40, 42, 45, 50, 55, 60, 70, 80, thickness Ø 2,5mm , length: 80cm and thickness Ø 3mm, length: 50cm – made in Europe

Goes well with the stainless steel pendants, but also gives the silver pendants a sporty touch. If the 2mm thickness is too thin for you, then we have the 80 length for you in thickness too. Some more robust looking pendants also look great worn short with a strong band, for this we have set the band 50s length and 3mm….