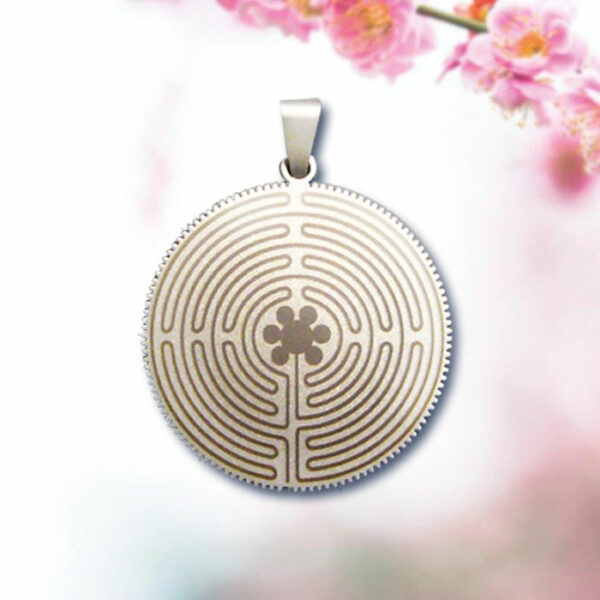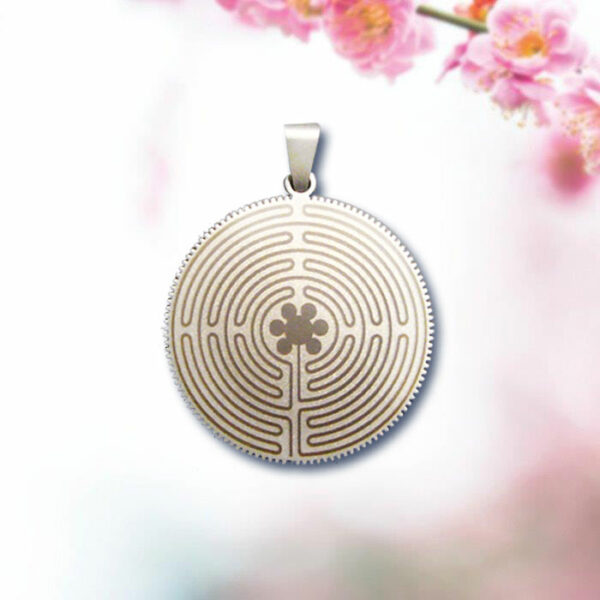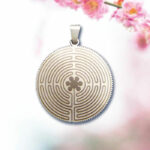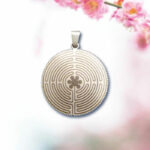 INFEA®-Pendant Labyrinth of Chartres stainless steel satinised – in 2 sizes
59,00 € – 69,00 €
Includes 19% MwSt.
Delivery Time: approx. 2-3 working days
Description
INFEA®-Pendant Labyrinth of Chartres, stainless steel, satinised, laser-marked, sizes: Ø 25 und 35mm – Made in Germany

Its precise laser cut and matt appearance make this pendant a particular favourite and it also has a meaning and effect…

Labyrinth of Chartres:
The labyrinth in the floor of Chartres Cathedral has a diameter of 12 metres and is a 261.50 metre long path that leads to the centre through 11 circles and 34 hairpin bends. Labyrinths have always been used as inauguration paths. The path of the labyrinth and the rose at its centre can be experienced as a gateway to spiritual transformation. The symbolism of the rose according to Chartres can be used for one's own examination of conscience, whereby its leaves stand for faith, devotion, service, abundance, forgiveness and overcoming obstacles. The centre of the rose corresponds to the essence, the source of love. In order to follow our path in life and achieve true fulfilment, it is necessary to let all our aspects and our actions flow through with love.