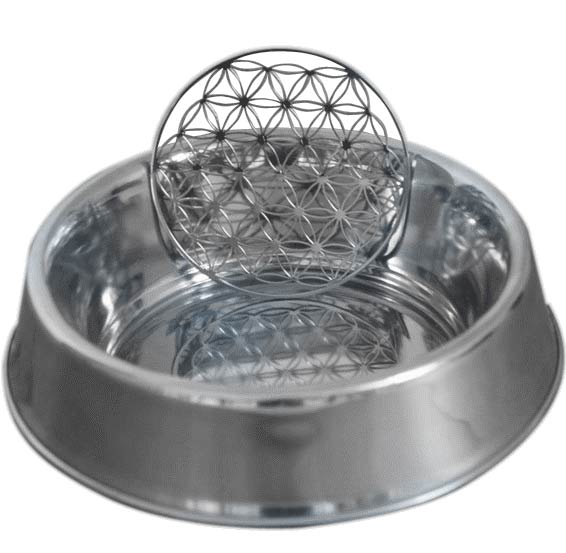 "Flower of Life" Stainless Steel Discs for Animals Ø 9-25 cm
35,00 € – 89,00 €
Includes 19% MwSt.
Delivery Time: approx. 2-3 working days
Description
INFEA® "Flower of Life", stainless steel, sizes: Ø 9, 13, 18cm (hand polished) and 25cm (polished), thickness 1.2mm

Wonderfully beautiful, to touch and versatile e.g.:
as a bowl insert or coaster and energise food and water
as a coaster to energise drinks and food
as a window picture
to place on painful areas, also on animals
put under the pillow (sick animals under the sleeping place)
Cookable for sterility

.
If not set as "who's perfect": for some applications, be it for the drinking trough/bathtub in the horse pasture or in the box, a disc in B or C quality is also sufficient, please make a note of it!